---
Our Next Event:
August 1, 2019, 7:15 pm – 9:30 pm
Unity of the Triangle, 5570 Munford Road, Raleigh, NC  27612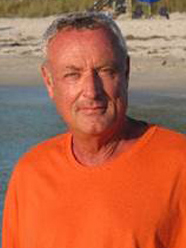 Note: Dan will also offer a Saturday, Aug. 3, workshop and ordination into the Order of Melchizedek Priesthood. Click here to learn more.
People often talk about remembering past lives, but according to our August speaker, they can also access their experiences in the future on the time/space continuum and in other dimensions or parallel universes.
The Rev. Daniel "Dan" Chesbro, an ordained minister, intuitive counselor, lecturer and teacher from Conesus, New York, says we are all multi-dimensional beings and that some of what we perceive in our "Earth lives" as daydreams are really glimpses into our souls' experiences in other dimensions or parallel universes. It's all a matter of perspective!
In his SFF talk, Dan will explore what it means to operate in multiple dimensions and universes simultaneously, and how we can use our experiences in other dimensions to manifest more clearly on Earth. He will also talk about the differences between the 4th and 5th dimensions, and how we can prepare the way for the 5th.
"God's creations, the infinite universes, are in continuous acts of both creation and evolution," Dan says. "The unconditional love of God consciousness permeates all of creation, including the spaces and non-spaces. Most dimensions and universes are not limited by concepts of space and time, and in those states of being we are able to co-create with God in a 'now moment.' God consciousness, the focused awareness of being present in infinite love, is our inheritance."
In the millions of years of "earth time" to come, Dan envisions that unconditional love will be the basis of creation in the 5th dimension. "No longer will anything be carbon-based when Earth evolves to the 5th dimension and, as souls with free will, we will participate as co-creators. There is no occasion in which we will cease to exist, as long as God exists."
More about Dan
Dan combines sensitive intuitive abilities with a ministerial background, psychological training, and metaphysical knowledge to teach, guide, and enhance the lives of those he encounters. A dynamic lecturer and teacher, he encourages others to practice self love, self confidence, and balance and to pursue their high spiritual selves.
Dan was born in Groton, Connecticut, on August 22, 1944. His intuitive abilities awakened in childhood with dreams and a "feeling" of guidance. As a college student at the University of Connecticut, he was guided to pursue a ministerial career. Following seminary training at Andover Newton Theological School, Crozer Seminary, and Colgate Divinity School, he became an American Baptist minister, serving congregations in Boston, Philadelphia, Rochester and Webster, New York.
At age 33, he began traveling to spiritual conferences, teaching, counseling, lecturing, and appearing on radio and television. For several years, he hosted a cablevision program called "The Open Door." His work has taken him all over the United States and to Canada, Europe, India, Tibet and Egypt.
Contact Information
chesbrod@aol.com
http://goldenlionmedia.com
Angel Door Prizes – FREE
Two copies of the book, "The Gospel of Thomas," by the Rev. Dan Chesbro with the Rev. James Erickson. This book is about one of the earliest texts containing the teachings of Jesus that offers profound and inspiring insights into his sayings. The gospel is attributed to Didymos Judas Thomas, a member of Jesus' inner circle, who received his deeper teachings. This interpretation of the gospel brings Thomas' message into today's world and emerging consciousness. This book is now out of print and is considered rare. (Store value: $30-$80 on Amazon)
Raffle Prize –$5
A combined past life and angel card reading by our meditation leader Candace Patrick, an intuitive empath and owner of Journey With Your Soul. ($90 value)
FREE Early Meditation – 6:30-7 pm
"Energy Renewal, Chakra Cleanse and Empath Protection"
by Candace Patrick
Arrive Early – There is no admittance after 6:30 pm, once the meditation begins.
Location: The Early Meditation will be held on the first floor in the Fellowship Hall where the refreshments are served during the break. Once you enter the front door, there will be signs to direct you.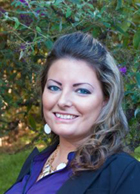 This guided meditation is designed to renew the body and mind with clean energy, while releasing any negative energy accumulated in the chakras. The meditation focuses on releasing, renewing and protecting personal energy. No previous meditation experience is needed; just join in, relax and follow along! This process works great for empaths, but is also for anyone who just needs a refreshing cleanse of their energy.
Our meditation leader, Candace Patrick, is a spiritual enthusiast who is passionate about helping others along their life journey. She has experienced the corporate career life, and although it was successful, it wasn't completely fulfilling for her. She opened her practice, Journey With Your Soul, in 2018 to assist others who may be experiencing any variety of feeling "stuck." She is an intuitive empath and uses her claircognizance and clairsentience skills to guide clients in the right direction. Some of her other skills are dream interpretations, past life readings, teaching meditation, spiritual coaching, Reiki, archangelic light and more.
Contact Information
candace@journeywithyoursoul.org
www.journeywithyoursoul.org
www.facebook.com/journeywithyoursoulcp
www.instagram.com/journeywithyoursoul
919-632-1192
Refreshments – FREE 
We serve light finger foods and water at intermission. To sponsor our refreshments in exchange for publicity for your practice or business, contact chairman@spiritual-frontiers.com.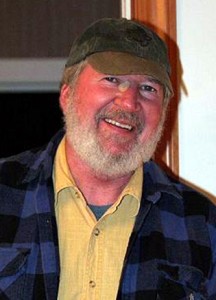 Artesian Spring Water from Tom Hildebrand
Each month Tom Hildebrand brings us delicious artesian spring water from his home near Siler City, close to the geographical center of North Carolina. This is wonderful water and you'll find details on how to purchase this water at HappyHillSpringWater.com.
Our Mission
Our mission is to enhance the spiritual, mystical, and metaphysical awareness and consciousness of our community by sponsoring programs that facilitate personal growth and development and a holistic approach to health and living. We are not affiliated with any religious organization.
35.153.73.72